Welcome to SVFC.com!
Last Updated 4.12.2021
since 4.1.99




CLUB IS NOW OPEN ON LIMITED DAYS - CLICK FOR MORE DETAILS
| | | |
| --- | --- | --- |
| Fire Company | Pay your Ambulance Bill | Ambulance Service |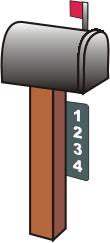 Order your address marker sign here

---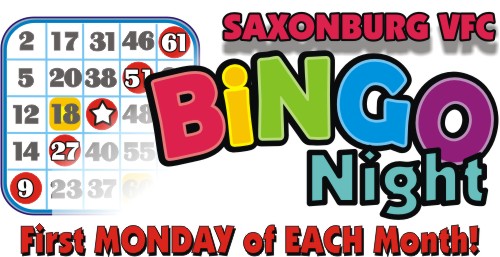 Monday, January 2, 2023
---

2023 Sportsman's Fest Winning Numbers
---
---
---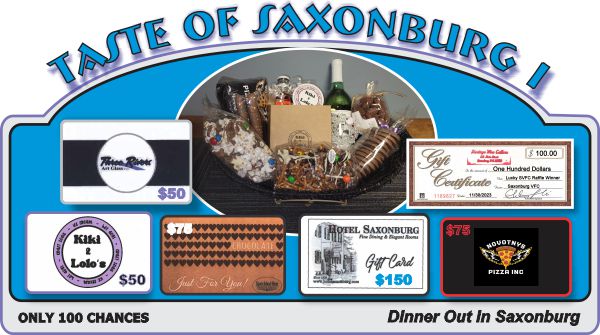 Open NOW... Click HERE for list.
---
This site is best viewed at a resolution of 1024x768
Butler County Fire & EMS
| | | |
| --- | --- | --- |
| UNITED WE STAND | | UNITED WE STAND |



DEPARTMENTS

responds to approximately 350 alarms annually. Our appratus consists of two engines, a tanker, rescue, brush, and ladder. We respond to primary alarms in Jefferson Township, Clinton Township, and Saxonburg Burough. We respond to mutual aid support calls in southern Butler County including Buffalo Township, Middlesex Township, Penn Township, Summit Township, and Winfield Township.

---

Saxonburg's Ambulance responds to approximately 2500 emergency medical calls annually. We cover approximately 75 square miles in Jefferson Township, Clinton Township, Winfield Township, Buffalo Township, and Saxonburg Borough. We operate three, fully-equipped Advanced Life Support ambulances and offer mutual aid assistance to the areas of norhtern Allegheny County and southern Butler County.

---

Saxonburg's Fire Police

respond to most Fire Brigade calls and many mutual aid assitance calls where scene and/or traffic control are required. Our staff of Fire Police officers also provide support to local police departments and municipalities when they requiring traffic control, security, and/or similar support.

---

Saxonburg's Ladies Auxiliary

provides catering and food services in the Saxonburg VFC Ballroom, at the Saxonburg Fireman's Carnvial, and during local festivals. The Ladies Auxiliary provide direct financial support to the Fire Brigade through their hard work and dedication.
© 1999-2020 Saxonburg Volunteer Fire Company. All rights reserved.

We welcome feedback and comments at webmaster@svfc.com